Insights
Cybersecurity information, thoughts and opinions you can actually use.
Blog
Providing insight, opinion and information to help define the problem, determine the solution and understand the cybersecurity landscape.
CMMC stands for Cybersecurity Maturity Model Certification. The United States Department of Defense is implementing the CMMC as a unifying standard for the implementation of cybersecurity across the federal government's Defense Industrial Base (DIB). The goal of CMMC...
read more
Corporate News
What's going on with Anchor? These postings will give you a sense of what is happening with the organization, our team and give you a sense of our culture.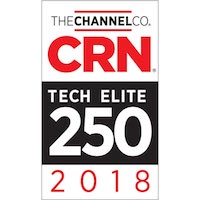 CRN's annual Tech Elite 250 list honors an exclusive group of North American IT solution providers that have earned the highest number of advanced technical certifications from leading IT vendors. Continued training and education are critical not only to provide...
read more
Upcoming Events
Anchor hosts numerous activities and events every year to grow the cybersecurity community, educate our clients and friends. Stay tuned here for what's coming up.
Join us for the Bi-monthly User Group Meeting Check Point User Group in the DMV. Agenda includes networking, Check Point feature overview & open discussion. Pizza & drinks provided. Thursday, June 28, 2018, 6:30 PM Anchor Technologies, Inc. 6315 Hillside...
read more
Join Our Newsletter
True cybersecurity is a journey. Threats and vulnerabilities are ever evolving. Define your strategy, identify your risk, and manage that risk today — before its to late.